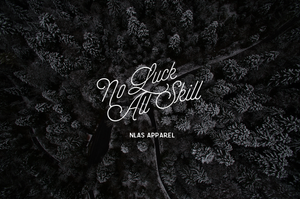 NLAS
N•LAS /en()less/
______
People who can't rely on luck but what they have inside to be successful. Be NLAS (endless)
We're not here saying there's No such thing as luck, we're just saying this brand of people do not depend on it!
NLAS No Luck All Skill.
NLAS
N•LAS /en()less/
______
People who can't rely on luck but what they have inside to be successful. Be NLAS ( endless )
NLAS is not a brand for people who depend on luck. NLAS is the brand for people who depend on what they have inside. The skills they are blessed with or worked hard to achieve, is what gets them to where they need to be and luck has nothing to do with it.
Stay in the Know
Promotions, new products and sales. Directly to your inbox.